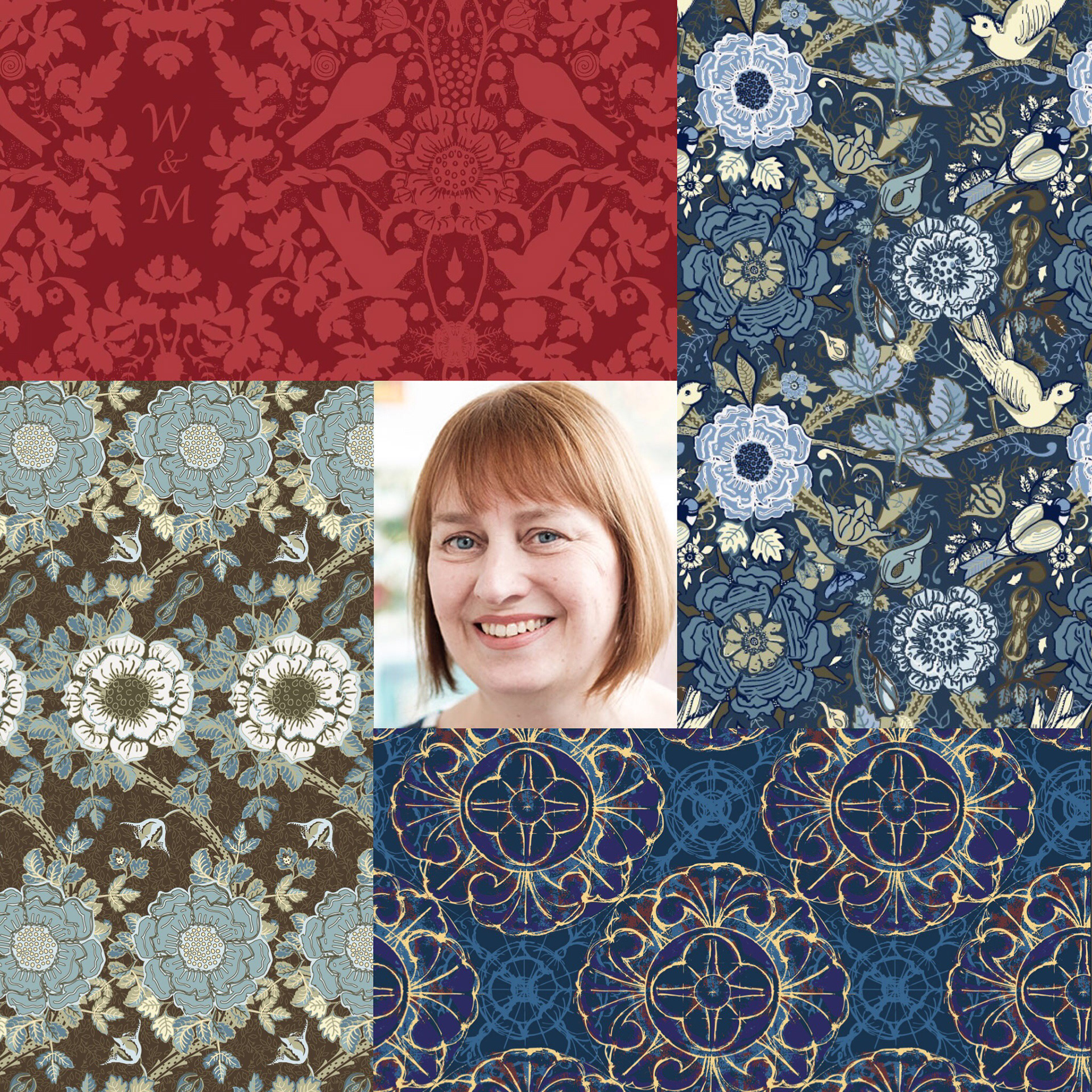 Hello and welcome to my portfolio website.
My name is Lorna Bates and I live and work in North Wales.
I originally trained in Fine Art at Glasgow School of Art in the 1980's and have shown my work in galleries all over Britain and abroad.
I have obsessively made artwork about pattern and so, during lockdown, I took the opportunity to become familiar with surface pattern design, getting to grips with Illustrator and the processes involved in originating and producing repeat patterns.  I'm hooked and delighted to be able to share my journey here.
Please scroll down and click on the "Portfolio" Button to see some of my work:
Click below to see my Instagram